GenTox Wellness Clinic is here for you and your health.
Our mission is to empower each patient with knowledge to effectively make educated choices in their own healthcare, plus encourage each patient to communicate with our providers and expect in return the best quality of care for their body, mind, and spirit.
Meet Dr. Dan, GenTox Physician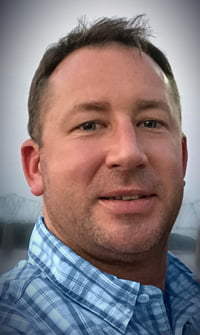 I am a former Commander in the United States, Navy, starting my career as a doctor in 2008 at Naval medical Center San Diego. Later, I completed Naval Flight School and Aerospace Medicine training in Pensacola, which served me well during my time as a Flight Surgeon for three combat deployments in the Middle East. Following my operational tours of duty, I landed at Naval Hospital Jacksonville, where I served as Chief Resident in the Navy's largest Family Medicine Program.
My experience performing full scope Family Practice has brought me much joy and fulfillment. I now focus primarily on the health and well-being of adolescent, adult, and geriatric patients in settings outside of the hospital, whether that means in my office or me coming to your home. Yes, you read that right, I do house-calls.
Transition to me as your Primary Care Provider and you will immediately see the value of having an independent physician in your corner. Rest assured, being a private practice physician does not limit or restrict my patient's ability to receive care from previously established medical providers or future need for specialist consultations. In-network resources dictated by your insurance carrier will not be interrupted in any way.
More good news… I am a solo provider, this means that when you make an appointment with me, you see me. You are not passed off to a nurse practitioner or a physician's assistant. Also, say goodbye to the 15-minute/one-complaint-per-visit type of medical encounter which has plagued the medical system over recent years. You will never be rushed. I am here to address your concerns and I will personally help guide you through the complex issues which may be relevant to optimizing your health and quality of life. Together we will successfully navigate complicated medical insurance authorization problems, case management's/social work issues, obtaining the appropriate resources and medical equipment.
Medical Services
Adult Chronic Disease Management
Adult/Pediatric/Adolescent Acute Care
Urgent Care (Illness/Injury/Lacerations)
Adult Social Work and Case Management
Adult Annual Wellness Visits
Adult/Pediatric/Adolescent In-Home Health Care Visits Including Mobile Lab Services
Pediatric/Adolescent Sports Physical Exams
Tele-Medicine/Remote Virtual Visits
Occupational Exams (Pre-Employment and Return-To-Work Evaluations)
DOT CDL Medical Examinations
Medical Review Officer (Drug Testing Interpretation)
Anti-Aging Management Medicine (AKA Pro-Aging Hormone Replacement Therapy)
Botox Injections for Headache Disorders
Adult/Adolescent Medication Assisted Weight Loss Programs
Spirometry Testing
Peripheral Artery Disease Screening
Vitamin B12 Injections
Allergy Shots
2nd Opinion Consultations
Mental Health & Wellness
Adult/Adolescent Mental Health Evaluations and Medical Management
Emotional Support Animal Letters
Adult/Adolescent Medicine Assisted Treatment (substance use disorders)
Outpatient Dual-Diagnosis Treatment (Mental Health with Associated SUD)
Substance Abuse Professional Evaluations
In-House Lab Services
Routine Lab-Work (Venipuncture/Urinalysis/Buccal Swabs)
Rheumatologist/Autoimmune/Inflammatory Disease Investigation
Genetic Testing
Drug/Alcohol Metabolite Testing
Pharmacogenomic Testing (Determining Which Medications Will Work for You)
Paternity Testing
Sexually Transmitted Infection Testing
Tuberculosis Testing/PPD Placement with Interpretation
Hepatitis Screening
HIV Screening
Dermatology/Integumentary
Skin Cancer Screening
Scar revision Injections
Skin Biopsy with Pathological Report
Destruction of Lesions (Skin Tags/Warts/Cysts/ Sun Spots)
Fungus Toenails
Ingrowing Nails
Diabetic Foot Care
Hair Loss Medicine (Male/Female Pattern Baldness)
Pilonidal Custectomy
Musculoskeletal
Osteopathic Manipulative Treatment/Chiropractic Management
Cervical Spine Traction
Trigger point injections
Intra-articulation Joint Injections
Arthrocentesis/Joint Aspiration
Dupuytren's Contracture (Steroid and Hyaluronidase Injections)
Viscosupplementation (Cartilage Injections)
Plantar Fasciitis Injections
Trigger Finger Injections
Ganglion Cyst Aspiration
Toradol Injections
Have questions that aren't answered here?
Contact us today to clear things up or to get the process started.